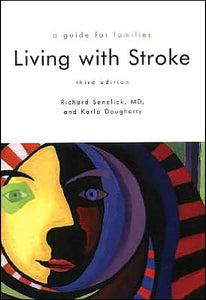 Living With Stroke: A Guide for Families
Author: Senelick, Richard C(Richard C. Senelick M.D.).
Dougherty, Karla.

Publisher: Delmar Cengage Learning
Pages: 288
Publication Date: 2001
Edition: 003
Binding: Paperback
MSRP: 19.95
ISBN13: 9781891525100
ISBN: 1891525107
Language: en
Store Location: Health
"Book cover image may be different than what appears on the actual book."