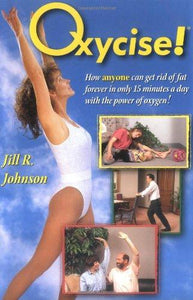 Oxycise!
Author: Johnson, Jill R.; cover by Karen Saunders; photos by Joyce Jay; illus. by Karl Egbert.

Publisher: Oxycise
Pages: 143
Publication Date: 1998
Edition: Revised Edition
Binding: Paperback
MSRP: 14.95
ISBN13: 9781890320010
ISBN: 1890320013
Language: en
Store Location: Health
"Book cover image may be different than what appears on the actual book."
---
We Also Recommend