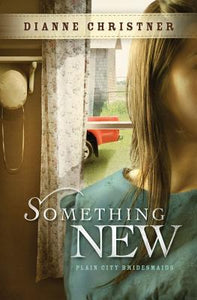 Something New (The Plain City Bridesmaids)
Return To Plain City, Ohio, Where Mennonite Lil Landis Gets Caught Up In Her Dreams--and Problems. But Will It Blind Her To What Matters Most?
Author: Christner, Dianne.

Publisher: Barbour Books
Pages: 318
Publication Date: 2012-02-01T00:00:01Z
Binding: Paperback
MSRP: 12.99
ISBN13: 9781616262327
ISBN: 161626232x
Language: en_US
Quality Rating: 1
"Book cover image may be different than what appears on the actual book."