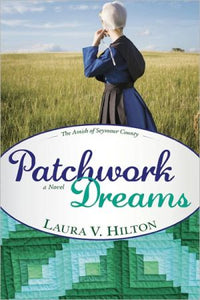 Patchwork Dreams (Amish of Seymour)
Ever Since Returning From Her Rumschpringe Pregnant And Unwed, Becky Troyer Has Been A Pariah In Her Amish Community. Her World Changes, However, When The Handsome Jacob Miller Arrives At Her Family's Farm. As Their Friendship Deepens, The Two Find Themselves Inexplicably Drawn To Each Other. Laura V. Hilton.
Author: Laura Hilton.

Publisher: Whitaker House
Pages: 304
Publication Date: 2011
Edition: Book Club
Binding: Paperback
MSRP: 0.00
ISBN13: 9781603742559
ISBN: 1603742557
Language: en
Quality Rating: 1
"Book cover image may be different than what appears on the actual book."
---
We Also Recommend