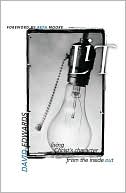 Lit: Living Christ's Character From the Inside Out
with Boldness And Cutting-edge Insight, David Edwards Turns The Light On False Perceptions Of Religion And Gets Down To The Truth About The Cosmic Battle Between Light And Dark. Hitting Head-on The Disconnect That Exists In Sunday Faith And The Rest Of The Week, Edwards Defines character As The Life Of God Living In Us.

In This Provocative Book, Nationally Recognized Speaker David Edwards Delivers Thirteen Ways To Ignite The Fire Within And Learn What It Means To Live Out Your Faith In A Post-modern World. After Reading Just A Few Pages, You'll Discover That Edwards' Pen Blazes With The Same Passion, Enthusiasm, And Humor That Have Made Him A Highly Sought-after National Speaker.

Practical Spotlight Exercises At The End Of Each Chapter Are Designed To Help You Transfer The Truth Of Each Chapter Into Your Everyday Experience, And Thought-provoking Questions For Both Groups And Individuals Will Help You Ignite The Light Within Your Heart And Teach You How To Live The lit Life.

publishers Weekly

warning: This Book Is Written For Postmodern Christians By A Bona Fide Gen-xer... And That's A Good Thing. Edwards's Message Is Simple: Cut The Baloney And Light Up Your Life With The Presence Of The Indwelling God. The Popular Bible Teacher's Bold Message Will Resonate With Young Adults Who Want Straightforward Insights In An Increasingly Confusing And Chaotic World. Edwards Offers 13 Ways To Ignite Faith Seven Days A Week And Shows How To Develop Real Character Rather Than Just Sunday Religion. Character, He Says, Is Nothing Less Than The Life Of God Living In Us In The Midst Of Our Everyday Encounters With A Dark World What He Terms The Lit Life. It's The Character Of Christ Lived Out In Daily Business Transactions And Honest Relationships. The Enemy Is Darkness, Better Known As Satan The Leader Of The Cosmic Mafia. Edwards's Characterization Of Today's World As A Battle Between Light And Darkness May Sound Simplistic To Some. However, His Arguments Are Compelling And Passionate, His Solutions Enthusiastic And Sometimes Humorous, And His Theology Solid. Each Chapter Ends With A Spotlight Exercise To Help Young People Translate Ideas Into Practical Applications, And The Book Concludes With A Study Guide For Both Groups And Individuals. Baby Boomers Might Find Edwards's Humor A Little Too Sarcastic At Times, But Others Will Find It Refreshing In Its Honesty. But Then, This Is A Book Written For Young Adults (18-35), Not Grandparents. (jan.) Copyright 2001 Cahners Business Information.

Author: Edwards, David.

Publisher: Howard Books
Pages: 238
Publication Date: 2002
Edition: 1st
Binding: Paperback
MSRP: 16.95
ISBN13: 9781582292229
ISBN: 1582292221
Other ISBN: 9781451604917
Other ISBN Binding: print
Language: en
Quality Rating: 1
"Book cover image may be different than what appears on the actual book."
---
We Also Recommend