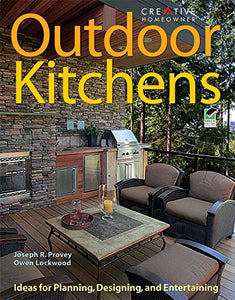 Outdoor Kitchens: Ideas for Planning, Designing, and Entertaining (Creative Homeowner)
Author: Joseph Provey.
Lockwood, Owen.
Home Improvement.
Kitchen.

Publisher: Design Originals
Pages: 224
Publication Date: 2008-01-01
Edition: First Edition
Binding: Paperback
MSRP: 21.95
ISBN13: 9781580113496
ISBN: 1580113494
Language: en
Store Location: DIY
"Book cover image may be different than what appears on the actual book."
---
We Also Recommend