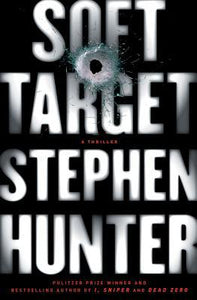 Soft Target
A Follow-up To Dead Zero Finds Retired Marine Sergeant Ray Cruz Confronting A Band Of Terrorists Who Have Taken Over The Mall Of America, Where They Begin To Systematically Execute More Than One Thousand Hostages. Black Friday. America's Largest Shopping Mall, Suburban Minneapolis. 3:00 Pm. Twelve Gunmen Open Fire In The Mall Corridors, And Take More Than A Thousand Hostage. Cruz, A Retired Marine Sniper, Is Taken Captive Along With His Fiancée And Her Family. He Has A Plan-- Now All He Needs Is A Gun... Stephen Hunter.
Author: Hunter, Stephen.

Publisher: Simon & Schuster
Pages: 272
Publication Date: 2011
Edition: First Edition first Printing
Binding: Hardcover
MSRP: 26.99
ISBN13: 9781439138700
ISBN: 1439138702
Language: en
Quality Rating: 1
"Book cover image may be different than what appears on the actual book."
---
We Also Recommend