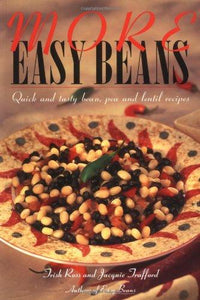 More Easy Beans: Quick and Tasty Bean, Pea and Lentil Recipes
Author: Ross, Trish.
Trafford, Jacquie.

Publisher: Hushion House
Pages: 128
Publication Date: 1997
Edition: First Printing
Binding: Paperback
MSRP: 12.95
ISBN13: 9780969816218
ISBN: 0969816219
Language: en
Quality Rating: 1
"Book cover image may be different than what appears on the actual book."
---
We Also Recommend