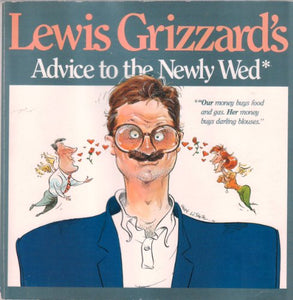 Lewis Grizzard's Advice to the Newly Wed / Advice to the Newly Divorced
Author: Grizzard, Lewis.
Lester, Mike.

Publisher: Longstreet Pr
Pages: 76
Publication Date: 1989
Binding: Paperback
MSRP: 6.95
ISBN13: 9780929264226
ISBN: 0929264223
Language: en
Store Location: General Non Fiction
"Book cover image may be different than what appears on the actual book."
---
We Also Recommend