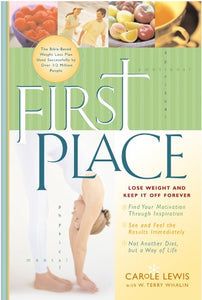 First Place: Lose Weight and Keep It Off Forever
Author: Lewis, Carole.
Whalin, W. Terry.

Publisher: Regal Books
Pages: 264
Publication Date: 2001
Edition: Revised
Binding: Hardcover
MSRP: 1.99
ISBN13: 9780830728633
ISBN: 0830728635
Language: en
Store Location: Health
"Book cover image may be different than what appears on the actual book."
---
We Also Recommend