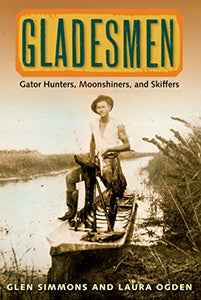 Gladesmen: Gator Hunters, Moonshiners, and Skiffers (Florida History and Culture)
Author: Simmons, Glen.
Ogden, Laura.

Publisher: University Press of Florida
Pages: 224
Publication Date: 1998
Edition: 1st
Binding: Hardcover
MSRP: 24.95
ISBN13: 9780813015736
ISBN: 0813015731
Language: en
Store Location: General Fiction
"Book cover image may be different than what appears on the actual book."
---
We Also Recommend