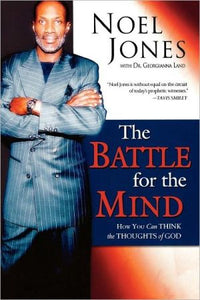 The Battle for the Mind: How You Can Think the Thoughts of God
Author: Jones, Noel.
Land, Dr. Georgianna.

Publisher: Destiny Image Publishers
Pages: 192
Publication Date: 2006
Edition: 1
Binding: Paperback
MSRP: 15.99
ISBN13: 9780768423747
ISBN: 0768423740
Language: en
Quality Rating: 1
"Book cover image may be different than what appears on the actual book."