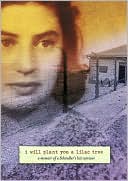 I Will Plant You a Lilac Tree: A Memoir of a Schindler's List Survivor
hannelore, Your Papa Is Dead.

in The Spring Of 1942 Hannelore Received A Letter From Mama At Her School In Berlin, Germany—papa Had Been Arrested And Taken To A Concentration Camp. Six Weeks Later He Was Sent Home; Ashes In An Urn.

soon Another Letter Arrived. The Gestapo Has Notified Your Brothers And Me That We Are To Be Deported To The East—whatever That Means. Hannelore Knew: Labor Camps, Starvation, Beatings...how Could Mama And Her Two Younger Brothers Bear That? She Made A Decision: She Would Go Home And Be Deported With Her Family. Despite The Horrors She Faced In Eight Labor And Concentration Camps, Hannelore Met And Fell In Love With A Polish Pow Named Dick Hillman.

oskar Schindler Was Their One Hope To Survive. Schindler Had A Plan To Take Eleven Hundred Jews To The Safety Of His New Factory In Czechoslovakia. Incredibly Both She And Dick Were Added To His List. But Survival Was Not That Simple. Weeks Later Hannelore Found Herself, Alone, Outside The Gates Of Auschwitz, Pushed Toward The Smoking Crematoria.

i Will Plant You A Lilac Tree Is The Remarkable True Story Of One Young Woman's Nightmarish Coming-of-age. But It Is Also A Story About The Surprising Possibilities For Hope And Love In One Of History's Most Brutal Times.


publishers Weekly

in A Straightforward First-person Narrative, Hillman, Who Spent The Last Few Months Of Wwii In Oskar Schindler's Camp, Recounts Her Harrowing Experiences. While Laura Is Attending Boarding School Outside Of Berlin, She Receives A Letter From Her Mother Saying That Nazi Soldiers Have Murdered Her Father. Soon After, She Makes The First Of Many Courageous Moves By Deciding To Rejoin Her Mother And Two Younger Brothers, Who Have Received Orders To Be Deported From Weimar, Where They Have Been Since The Family Was Evacuated From Aurich, Germany. The Family Spends A Brief Period In A Ghetto In Lublin, Poland, Before They Are Forced To Move To A Labor Camp, Where They Are Separated. Among The Horrors She Experiences, Laura Is Violated And Witnesses The Death Of One Of Her Brothers. But In The Camps She Also Meets Dick Hillman, The Man She Will One Day Marry. Clearly, It Is Laura's Memories Of A Saner, More Tranquil World And Her Determination To Begin A New Life With Dick After The War (one Day, When This Is Over, I'll Plant You A Lilac Bush, He Promises) That Motivate Her To Endure Near Starvation, Physical Abuse And Mental Torment Even After She Is Transported To Auschwitz. Another Ray Of Hope Appears When Laura Receives The News That Both Her Name And Dick's Have Been Placed On Schindler's List. Riveting From First Page To Last, This Is A Remarkable Tale Of Survival. Ages 13-up. (aug.) Copyright 2005 Reed Business Information.

Author: Hillman, Laura.

Publisher: Atheneum Books for Young Readers
Pages: 256
Publication Date: 2005-06-01T00:00:01Z
Edition: 1
Binding: Hardcover
MSRP: 0.00
ISBN13: 9780689869808
ISBN: 0689869800
Language: en_US
Quality Rating: 1
"Book cover image may be different than what appears on the actual book."