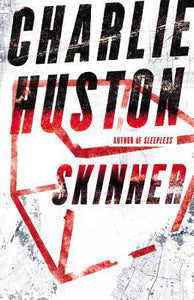 Skinner
Skinner Founded His Career In Asset Protection On Fear. To Touch Anyone Under His Protection Was To Invite Destruction. A Savagely Effective Methodology, Until Skinner's Cia Handlers Began To Fear Him As Much As His Enemies Did And Banished Him To The Hinterlands Of The Intelligence Community. Now, An Ornate And Evolving Cyber-terrorist Attack Is About To End That Long Exile. His Asset Is Jae, A Roboticist With A Gift For Seeing The Underlying Systems Violently Shaping A New Era Of Global Guerrilla Warfare. At The Root Of It All Is A Young Boy, The Innocent Seed Of A Plot Grown In The Slums Of Mumbai. Brought To Flower, That Plot Will Tip The Balance Of World Power In A Perilous New Direction. A Combination Of Le Carre Spycraft With Stephenson Techno-philosophy From The Novelist Hailed By The Washington Post As The Voice Of Twenty-first Century Crime Fiction, Skinner Is Charlie Huston's Masterpiece--a New Kind Of Thriller For A New Kind Of World-- Charlie Huston.
Author: Huston, Charlie.

Publisher: Mulholland Books
Pages: 400
Publication Date: 2013-07-09T00:00:01Z
Edition: 1
Binding: Hardcover
MSRP: 26
ISBN13: 9780316133722
ISBN: 0316133728
Other ISBN: 9780316202411
Other ISBN Binding: print
Language: en_US
Quality Rating: 1
"Book cover image may be different than what appears on the actual book."
---
We Also Recommend